This WebSite Design Offer Will Attract Customers to Your Small Business 24/7/365.
Even small business owners who don't need website design services, are taking me up on this offer.
Here's everything you'll get to drive more sales to your small business:
Custom designed web site with your logo, images, videos, links, forms, etc.
Responsive web design, so that it looks proper on desktops, laptops, tablets and smartphones.
Optimized for the search engines (especially Google) so that it ranks better and people can find you
Royalty-free images to make your website pop.
Social media integration so that people can easily share your site.
Built on WordPress, the #1 content management system online, so that you can easily update it.
eCommerce capable, if you need to sell online or accept credit card payments for invoices, etc.
Lead capture form, so that you generate more sales.
Accept payments on your web site through your merchant account, or we'll help you get one.
Training on updating your web site, so that you have total control, or we can update it for you.
Add Google Analytics, so that you know who's coming to your web site, when, and where they're coming from.
Legal page content in order to stay compliant. Includes TOS, Privacy policy, Earnings disclaimer, etc.
Secured with the latest online protocols to reduce risk of hacking.
We'll host it for you on our ligtning-speed servers so that your web site loads quickly. (Only 9.95/mo)
If you need SSL, we'll purchase and install it for you. (Optional, additional cost)
Use your existing domain name, or we'll register one for you at only $19.95/yr.
You don't have to worry about speaking to a non-english speaking designer because we do everything in-house. We also manage everything in-house, and we're available Mondays through Fridays from 9am to 5pm.
In order to take advantage of this website design offer, simply click the Add to Cart button below and make a small deposit. This will add your project to our queue. We will then contact you within 1 business day to discuss your project. Once we've completed your web site and you are happy with it, the web site will go live for the world to access. The normal time frame is 4-6 weeks for project completion, and you can take up to 4 months to make the payments.
Get a custom designed website,  for 4 payments of $375.
(Total is only $1,500.)
This offer expires soon.
Click the button below to make your deposit of $375
(Then $375 due every month for 3 additional months):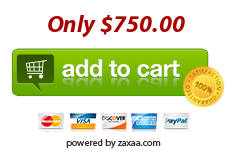 Now is the time to order, before the offer is removed.
Here is a sample of web sites we've designed.